Bobcat Bulletin – Sept 30 – Oct 6, 2018
Monday, October 1 – Wednesday, October 3
5th Graders at Camp Cedar Springs
Thursday, October 4 
PTSA Board Meeting, 7 pm @Clara Barton Elementary
Friday, October 5
Math Challenge #2 available online
Wednesday, October 10
Walk to School Day!
Thursday, October 11
Clara Barton Grand Opening! Time: 2:30 pm
School self-guided tours – time: 4:15 pm – 7 pm
October 10 is Clara Barton's First Annual Walk to School Day !

The annual City of Redmond Walk to School Day is coming up next week, Wednesday, October 10!
Clara Barton students and parents are encouraged to join families around the world to celebrate the benefits of walking/biking to school:
Promotes physical activity and friendlier neighborhoods
Improves neighborhood safety, awareness
Reduces traffic congestion, pollution, and speed near schools.
On October 10th, we will be cheering on the students and passing out prizes for those who participate!
If you would like to volunteer to help with Walk to School Day, please email Lisa Brand.
Math Challenge started in September for Clara Barton students in all grades! This is a new PTSA-sponsored math enrichment program designed to give students opportunities to grow their math and problem-solving skills. The program is free and no sign-up is necessary!
Bookmark our school Math Challenge page and save the date: on October 5, the next Math Challenge and solutions to Math Challenge #1 will be posted!
For any question, please email Atoshi Sahoo and Sangeeta Mitra at mathchallenge@clarabartonptsa.org.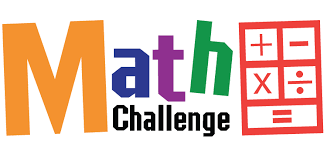 Enrichment Activities Updates

Interested in enrichment activities? Spots are still available for Yoga and Lego.
Learn more about all activities in the Before and After School classespage.
2018-2019 Reflections Contest!
The Reflections Program is a National PTA arts competition, for 50 years, the program has helped students explore their own thoughts, feelings and ideas, develop artistic literacy, increase confidence and find a love for learning that will help them become more successful in school and in life.
Each year, hundreds of thousands of students in Pre-K through Grade 12 create and submit original works of art. Young artists at Clara Barton Elementary can get involved through submitting an original work of art in any of the six arts areas: literature, music composition, photography, visual arts, film/video, and/or choreography/dance.
Entries deadline: Friday, October 26th 3:50 pm to the Clara Barton Office
Theme for this year: 

Find all details here. For any questions, please email Priya Samnerkar, Reflections Chair.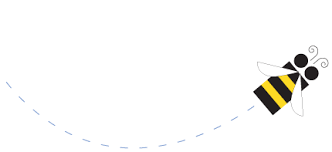 Register Your Spelling Bee!

Every year, students from all walks of life have the opportunity to participate in the Scripps National Spelling Bee.
Be a part of this great tradition and participate in Clara Barton's first Spelling Bee.
Students in Grades 1-5 are invited to participate.To learn more and register visit here. Registration is open until October 19!.
Questions? Contact Sangeetha Jagadeesan and Shilpa Asrani atspellingbee@clarabartonptsa.org.
Thank You to All Picture Day Volunteers!

It takes a village to makes things happen! Thank you Shilpa Asrani, who led and coordinated Picture Day and to all the PTSA Volunteers who helped during the day: Amber D, Amanda P, Emily S, Romina C, Rashin C and Jay L.
If your child was absent on the day, a make-up day in November will be announced soon.
October is Disability Awareness Month
Approaching disability with a positive and inclusive mindset is a foundational element of a healthy school system. Approaching disability with a desire to embrace and involve allows for ALL students to be active and valued participants in the school community, using their abilities to contribute in a multitude of ways. Our School strives to provide equal educational opportunity, high-quality academic development, and a safe learning environment for ALL students. We work hard to foster a positive mindset regarding inclusive practices and provide strategies to ensure appropriate inclusion.
Have a conversation with your children about disability. Our wonderful library has been stocked up with an excellent selection of books about differences in abilities. Do encourage them to take a book home and read it with them and help them understand.
For more information about the LWPTSA Special Needs group click here.
Clara Barton Elementary Grand Opening

Come celebrate the grand opening on Thursday October 11! At 2:30 pm families of Clara Barton students are invited to attend a ribbon cutting ceremony with district and city officials as well as a student performance.
The school will be opened to the public for self-guided tours from 4:15-7 pm.